Brandon Pittman
,
Owner/Operations Manager
Originally from Sedley, VA, Brandon's love for the Outer Banks started at an early age when he would explore the dunes surrounding his grandparent's home in Kill Devil Hills. Seeing the area change and a growing demand for service professionals, he started Riptide Pool & Spa Services, LLC and made the OBX his permanent home in 2000. Through the years, Brandon has learned the ins-and-outs of pool service -from installs and construction cleans to correcting algae takeovers and hurricane damage. Two of Brandon's greatest assets in business are his attention to detail and personal relationships with his clients. His commitment to Riptide's homeowners is to always pick up the phone, care for their home and guests as his own, and be an extra set of eyes on the lookout for issues. Brandon embraces all aspects of the Outer Banks lifestyle (especially surfing, fishing, golfing and dining at OBX's great restaurants!) and enjoys sharing his love of the area with visitors year after year.
Jenna Pempek
, Office Manager
Growing up in Ohio, Jenna remembers the long "...Are we there yet?!" car rides to the Outer Banks to gather with family at the beach. After living in cities from east coast to west coast, her fond memories drew her to OBX to stay in 2008. With degrees in advertising/public relations and photojournalism, Jenna has put her skills to work locally as a marketing director for property management, content developer for publishing, and freelance designer for many small businesses. Utilizing her experience in the OBX vacation home industry, she helps coordinate Riptide's rental services through superior owner, guest and property management relations.
Service Technicians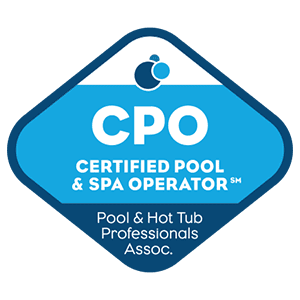 Riptide's dependable, dedicated crew continue to offer our owners trusted service year after year. All technicians are Certified Pool & Spa Operator© (CPO) credentialed through the Pool & Hot Tub Professionals Association and have over 15 years experience each. They are highly trained and skilled in handling typical maintenance issues and rental guest usage. In addition to providing the highest quality cleaning services, Riptide's techs prioritize safety and above all take pride in their work.

Brandon & Jenna operate Riptide as a husband & wife team.
From Bangkok to Lima and many places between, they have traveled the world together and support bringing clean drinking water to people in developing countries. Read more about Riptide's charity:water campaign.
​​Our Clean Water Campaign
"Water is super important to us. From the sound - to the ocean - to our pools, water quality and safety are always on our minds. However, we know access to clean water is something we often take for granted. Many of us have no idea what it's like to be thirsty. We have plenty of water to drink -- even the water in our pools and toilets is clean! But nearly 785 million people worldwide don't have that luxury and live without clean water. It doesn't have to be that way. There are simple solutions that help provide clean water to communities around the world. That's why we support charity:water, a non-profit organization that brings safe water to those most in need. Visit our campaign site to learn more...